Details

Written by Stefan Häuser
All projects that have a connection to my family have a special significance for me.
One of these projects is the project "Vitebsk 1944 - A german infantry Funker equipped with Feldfu.b1".
Vitebsk in August 1944. The Wehrmacht is in heavy defensive fights around Vitebsk.
The 2nd Battalion of the 101st Grenadier Regiment is right in the middle of it. My grandfather was served here at that time as an infantryman and radio operator.
As with many soldiers, the war had also left deep wounds on him and so he told - if at all - only fragmentarily from these difficult time.
There was one thing about what he talked very often: The Vitebsk poket. In mid-August 1944 he came - badly wounded - in Russian captivity. A hopeless situation. On the one hand, he was glad that the war was over for him, on the other hand, he was rightly dreaded by the Russian captivity, from which he came out in 1946 emaciated and malnourished home.
Soldier with a Feldfu.b in Russia - On this photo you can see the early Steckantenne (80cm)
In this project I would like to build a soldier and radio operator of the Grenadier Regiment 101.
For this I first created a list that shows what exactly is needed to build the mannequin up.
The main question is: How could the soldier in this place have been equipped at that time? I would like to cut the whole project in three areas:
Uniform

Equipment

Technology
I know that my grandfather's unit had heavy and lighter portable radios. Since it is a grenadier regiment in 1944 all Torn.Fu.- and Feldfu.b(c)- variants are possible. In this project, I would prefer to choose a Feldfu.b1. To find such a Feldfu.b1 is the one thing, but one to complete the other.
The nice thing is: I still have a complete set. But more about this in the equipment-list below.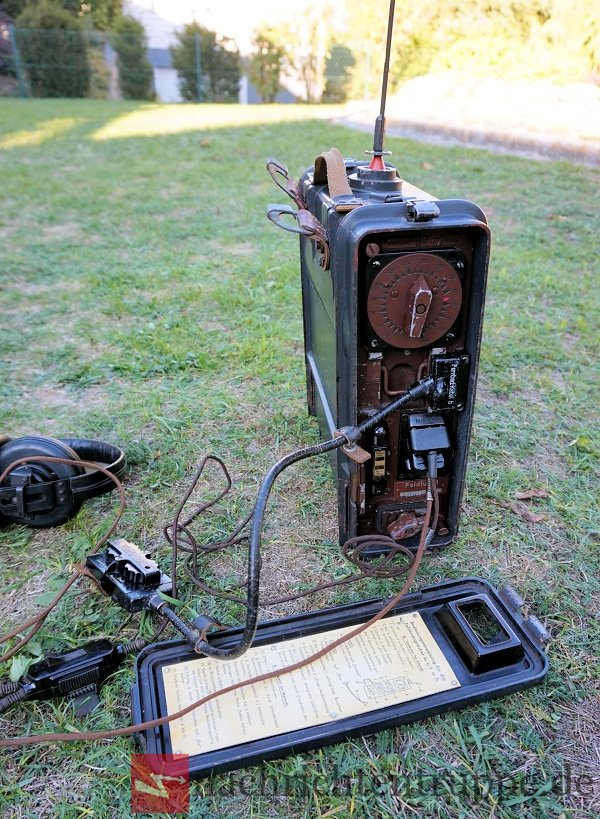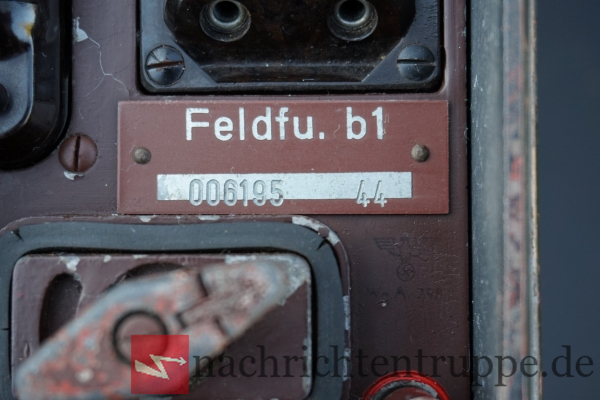 I prepare such a list before each project, because as a collector you often acquire things which are not actually needed. This list serves as a "plan", which tells the collector exactly what is needed for the finished diorama.
The full listing for the project "Witebsk 1944 - Funker der Infanterie mit Feldfu.b1".
Uniform

Field blouse (Feldbluse)

As Feldbluse every variants from M36 - M43 would be possible. (Year 1944) 




I have one picture of my grandfather from this time and this clearely doesn't show a Feldbluse 43.




The most likely Feldbluse is a Feldbluse 42 with a "geschöntem Kragen" (beaded collar).




A Drillich-Field blouse would also be possible but I don't think that he weared such a field blouse at this time.

Feld trousers (Feldhose)

We have the free choose here because the following may be considered: Feldhose M40, M42 or also a M43.




A Drillich-Field trousers would also be possible but as I wrote before: No Drillich in this project.

Headgear




From the pictures I know for sure that my grandfather wore a M43 field cap here.

Shoes




Both marching boots and lace-up shoes can be considered.

Schlupfhemd (Underwar)

Socken (Socks)

Unterhose - Kurz (Underwear)

Equipment




Koppel (Belt) and Koppelschloss (buckle) for Mannschaften (lower ranks) in aluminium or steel version

2x Patronentaschen K98 (K98 ammo pouches)

A-Rahmen (A-frame) - "Gefechtsgepäck für Infanterie Schützenkompanien" (Battle baggage for infantry rifle companies)

A-Rahmentasche (A-frame bag)

Koppeltragegestellt (Y-Riemen) (Y-belt)

Kochgeschirr Modell 31 (Mess tin)

Feldflasche Modell 31 (Field bottle M31)

Kochgeschirrriemen (Belt for the mess tin)

Kartentasche (Map case)

Zeltplane (Tent)

Rückentrage für das Feldfu.b1 (Back support belt for carrying the Feldfu.b1)

Brotbeutel Modell 31 (bread bag M31)

Gasmaske 30 oder Gasmaske 38 mit Gasmaskendose (Gasmask M30 / Gasmask M38 with case)

Gasplanentasche mit Gasplane (Gascape and pouch)

K98 Bajonett mit Koppelschuh (K98 bayonet with pouch)

Technology

Feldfu.b1

Kopfhörer Dfh.f (Headphones type Dfh.f)

Kehlkopfmikrofon Kmf.c (throat microphone type Kmf.c)

2,4NC28 Blockbatterie (2,4 Volt, Nickel Cadmium, 28 Ah) (2,4 Volts battery)

72,5cm Bandantenne (72,5cm antenna)
The finished mannequin will look like this if everything will be ready: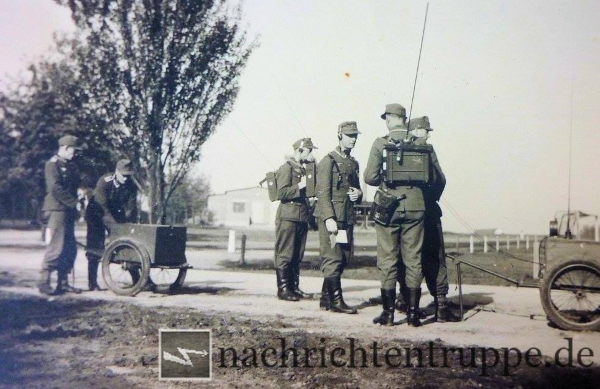 On the following pages I will list, similar to a blog, all news about this project. I will also start a separate search list for this project. So it's worth taking a look! :-)